ICT Minister honors EG-CERT for developing technological talents of DEBI
Post Date: June 18, 2023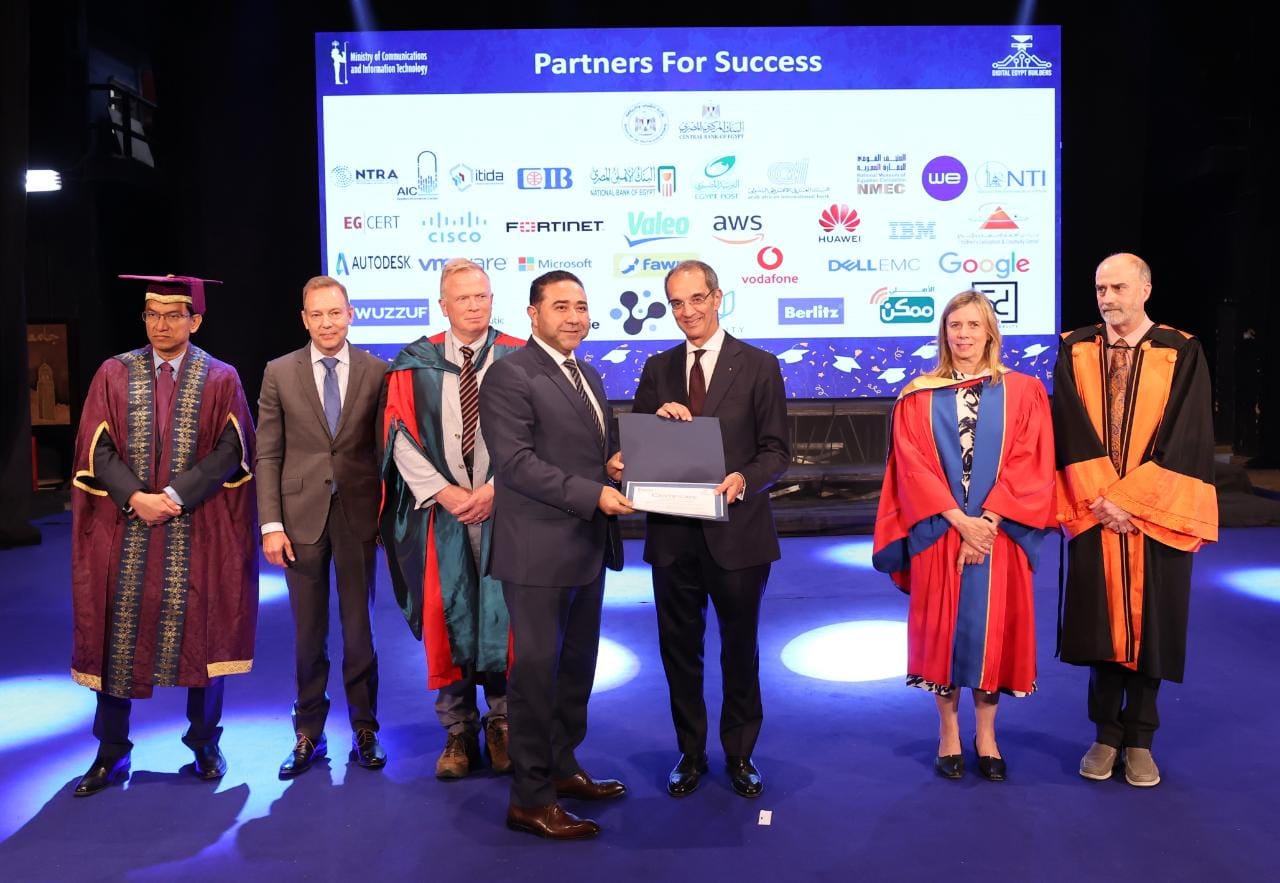 The National Computer emergency readiness team (EG-CERT) received a special honor from ICT Minister for its efforts in developing technological talent for the Digital Egypt Builders initiative (DEBI).
On the sidelines of the graduation ceremony of 7 new batches of DEBI, which took place at Cairo University, and in the presence of a group of diplomats and representatives of universities and companies participating in the initiative, His Excellency the Minister of Communications and Information Technology, Dr. Amr Talaat, honored 31 entities and companies of the initiative's partners, and presented the certificate of appreciation for EG-CERT to Dr. Ahmed Abdel Hafez, Director of the Executive Office of the Supreme Council for Cybersecurity and Vice President of the National Telecommunications Regulatory Authority for Cybersecurity Affairs.
Cybersecurity is one of the most important disciplines studied by students of DEBI, along with artificial intelligence, data science, digital arts, financial technology, robotics and automation sciences.
Experts from EG-CERT have been participating in training students of DEBI since its launch in September 2020, which aims to build highly specialized technical cadres and develop the creative capabilities of graduates of the faculties of engineering and computer science.
The submission for the new academic year (2023/2024) of DEBI will be available at the end of June 2023 via the official website.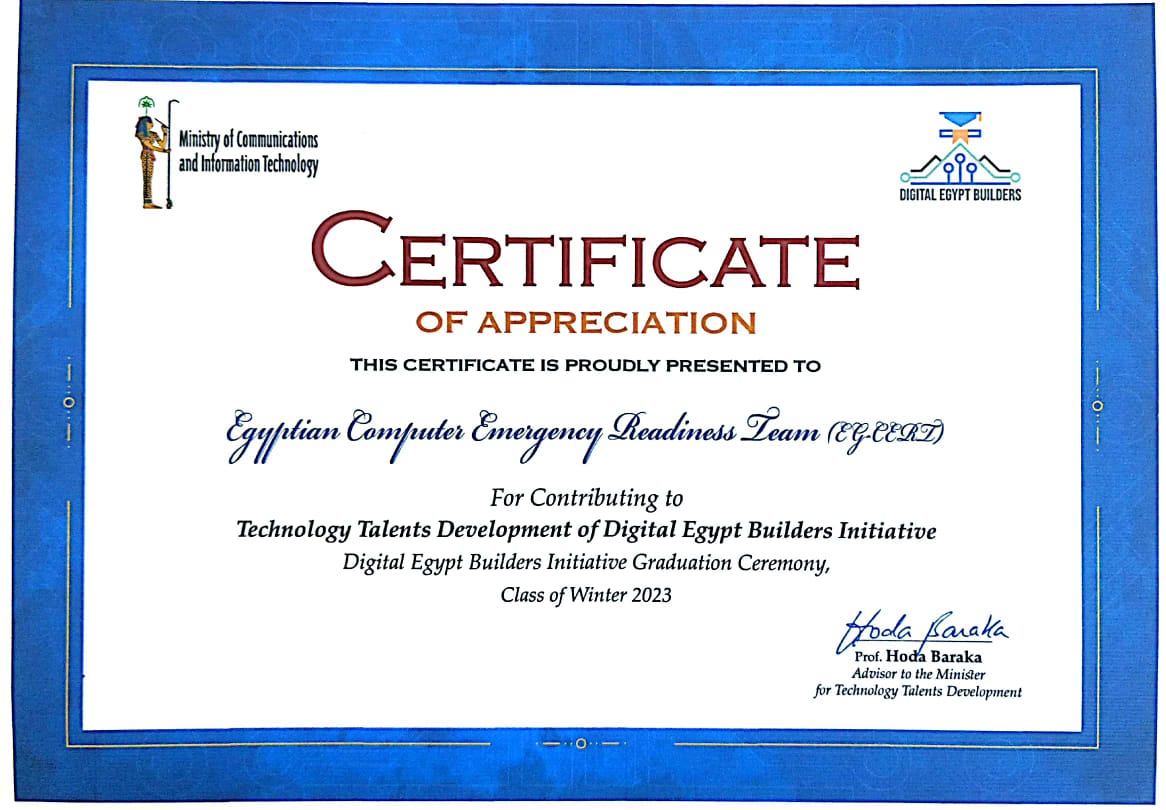 Report an Incident
Skip to content